If you're into this type of shoe it shows that you're a tough chick that likes to be cute.
The Puma shows you don't really care for gym shoes and try to keep it simple. The Jordan says you're a tough chic that likes to be cute sometimes.
If you like converse it shows you're either a rock chick or very colorful.
This is for a fierce chic. I personally have this shoe.

You are classy and business like.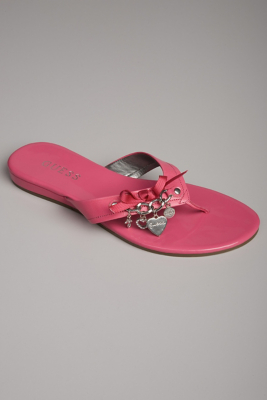 Flip Flops say you're very out and about and don't have time to put shoes with an outfit
.